The creative approach for the new Camry trim launch was to showcase the New Camry AWD ability to provide total confidence to venture out in less then ideal weather conditions without sacrificing style and drivability.
The challenge was to create a treacherous snow blizzard and heavy rainstorm in the middle of the summer. Going Full CG was the right creative approach as it allows us to have complete creative control to design that perfect storm that might not be available given the dependence on mother nature. With careful planning of every detail, storyboards, angles, EFX we landed with three unique custom built virtual location sets just for Toyota. A snowy cityscape to a suburban rainstorm overcast day and a fun to drive light off-road in a winery by the coast.
When teamed with the right partners that share the same creative tenacity and vision, every collaborative step was seamless and the result is astounding.
Everything you see is 100% CG created with passion and determination.
2020 All New Camry AWD city snow storm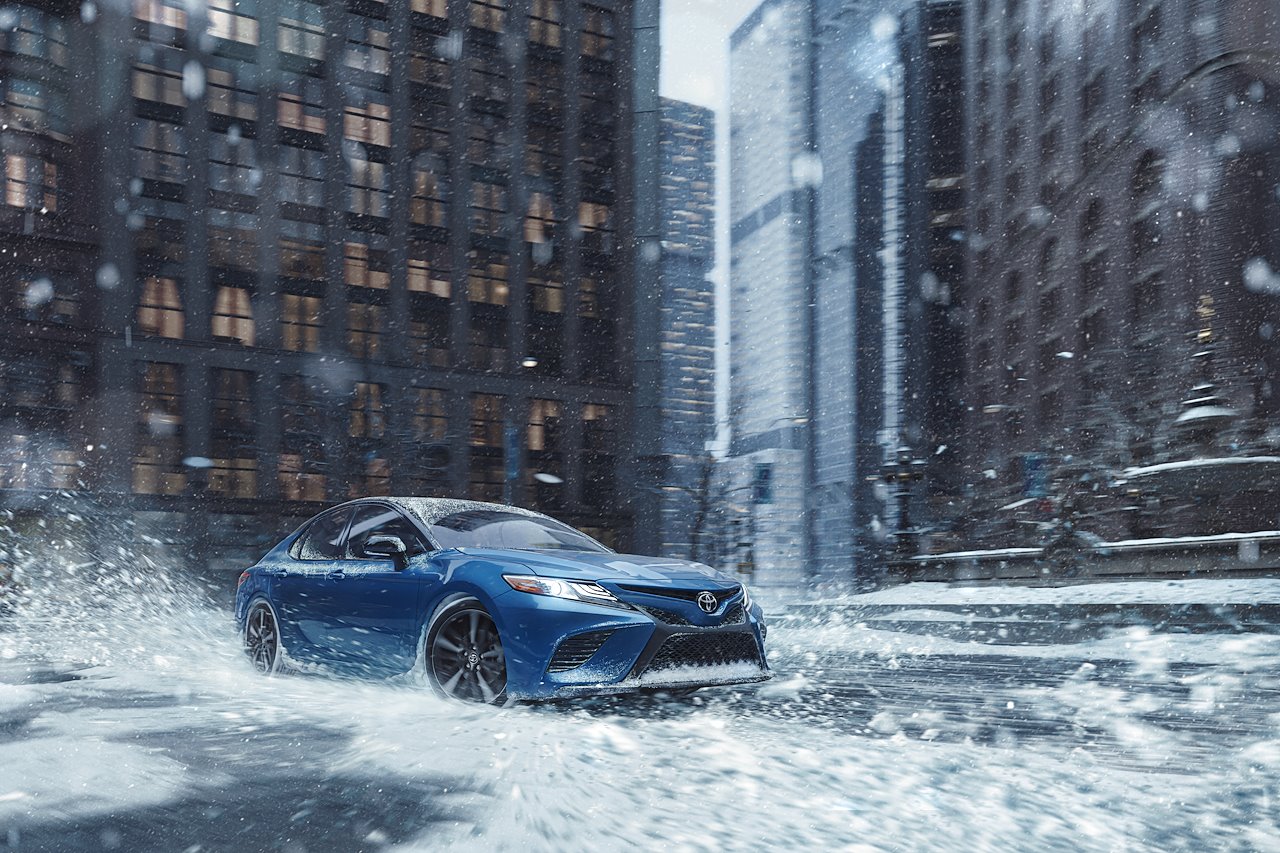 Camry AWD heroic snow action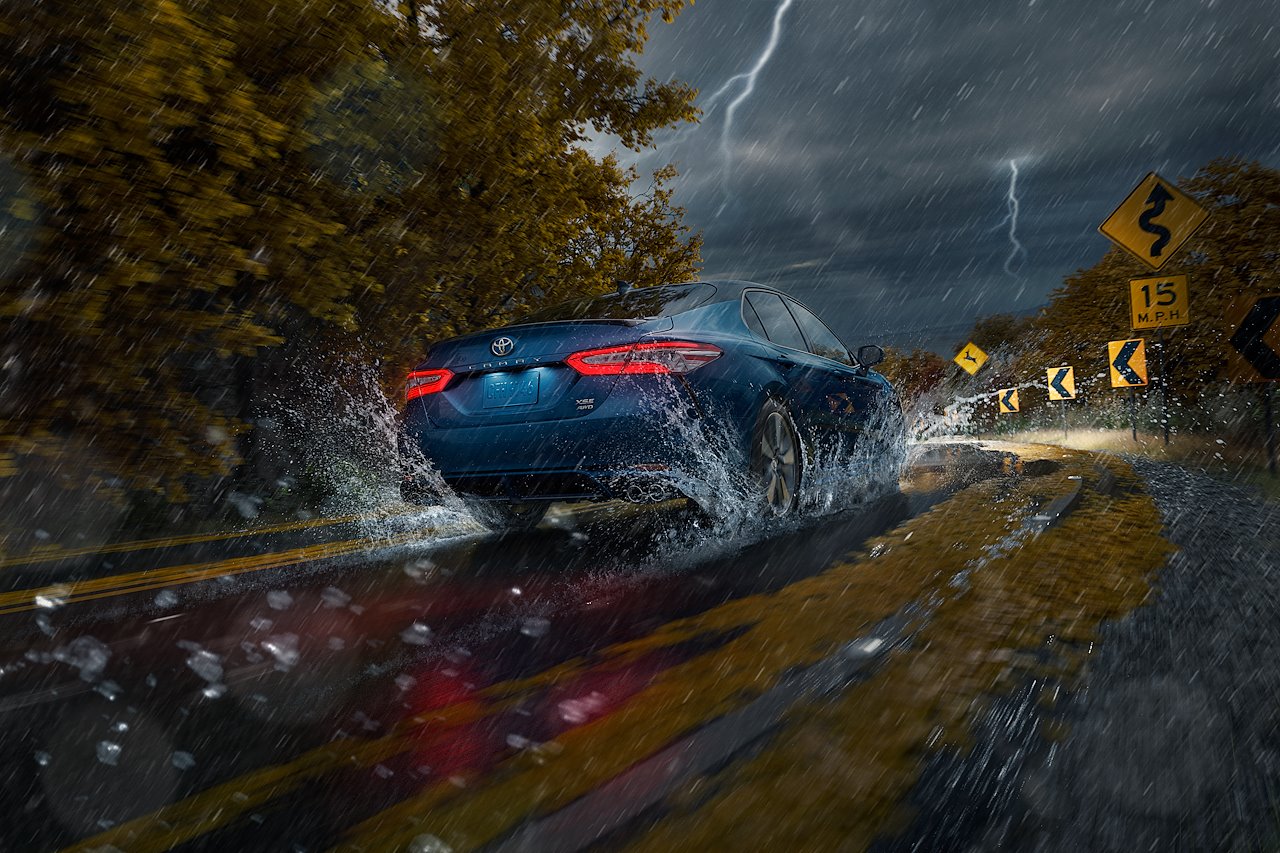 2020 All New Camry AWD heroic stormy night action
2020 All New Camry AWD capability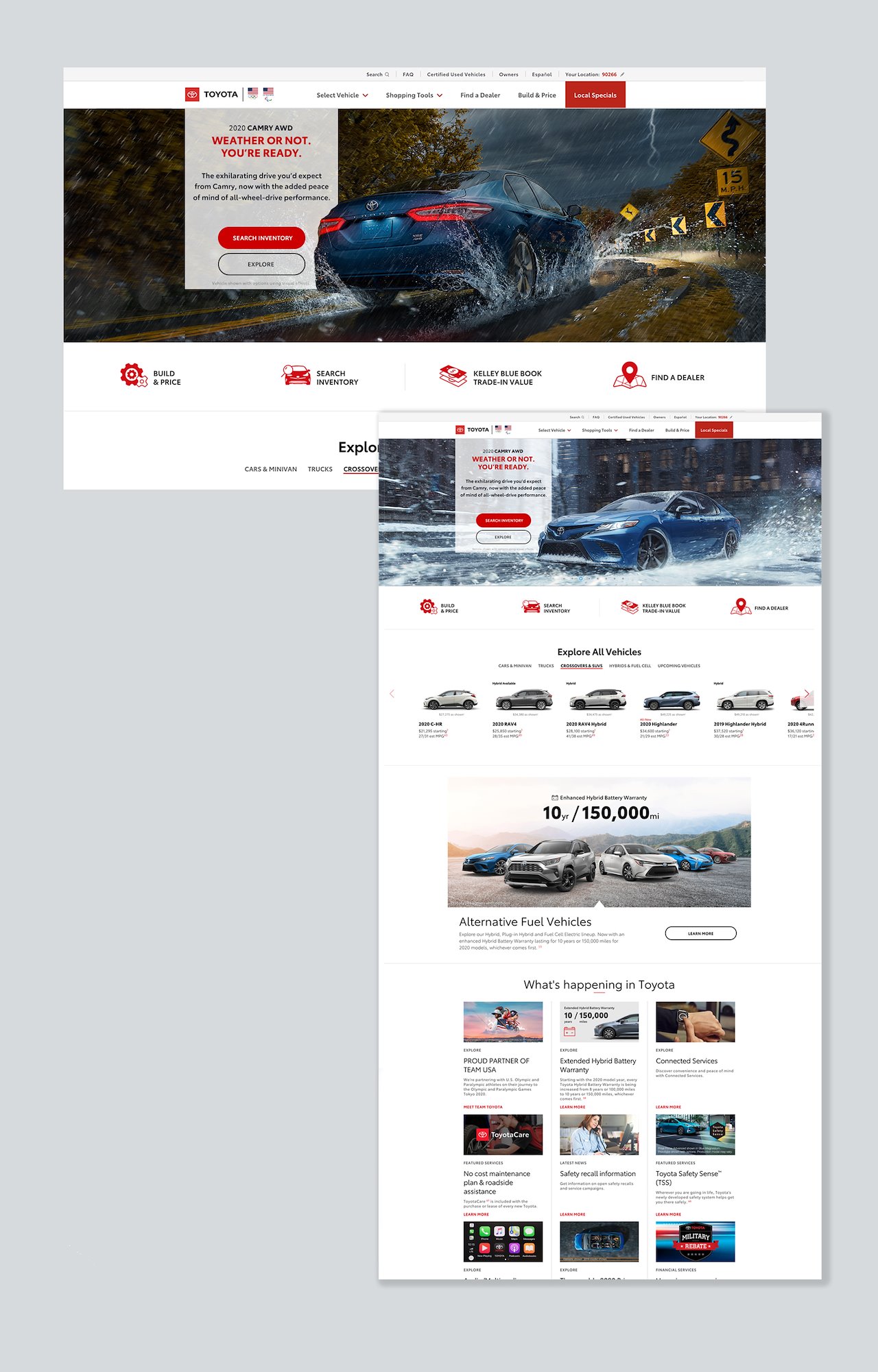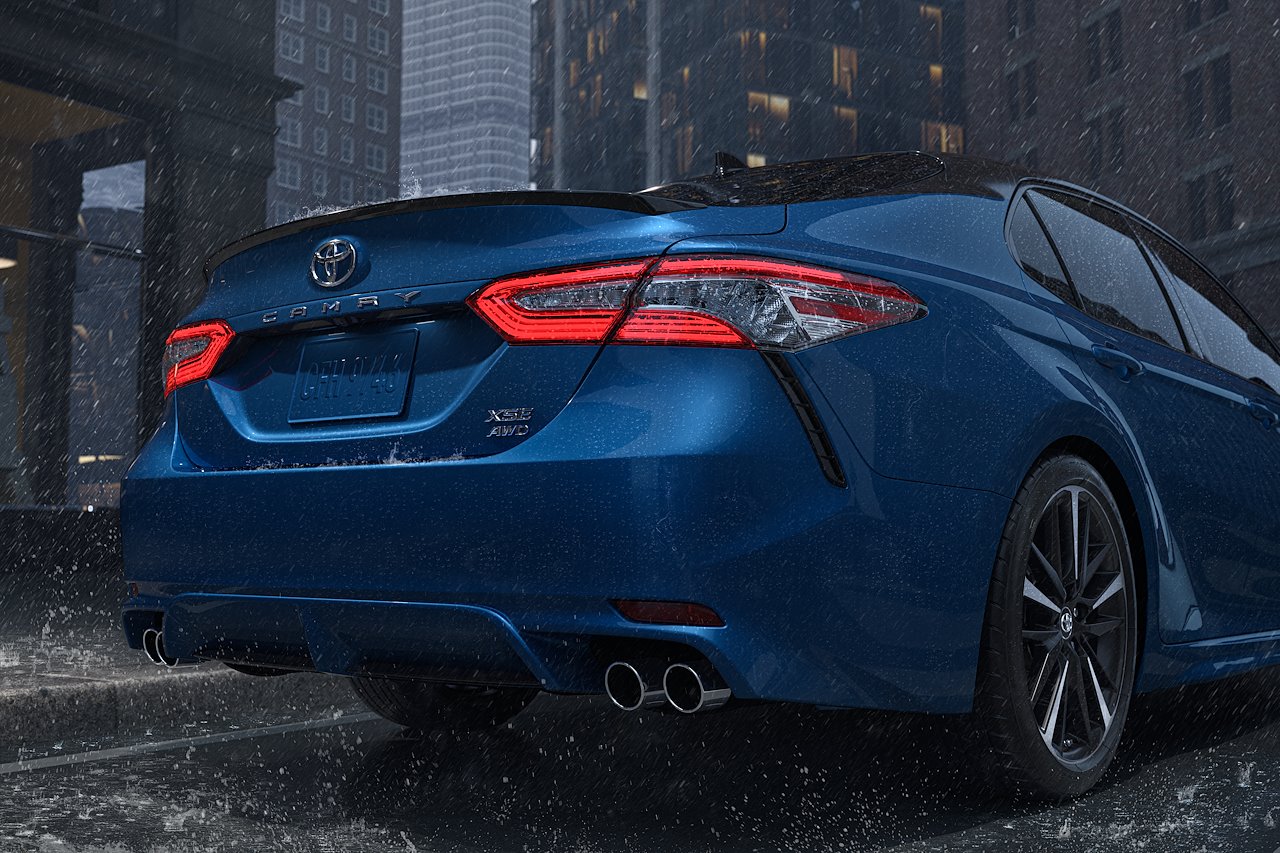 2020 All New Camry AWD Reveal badging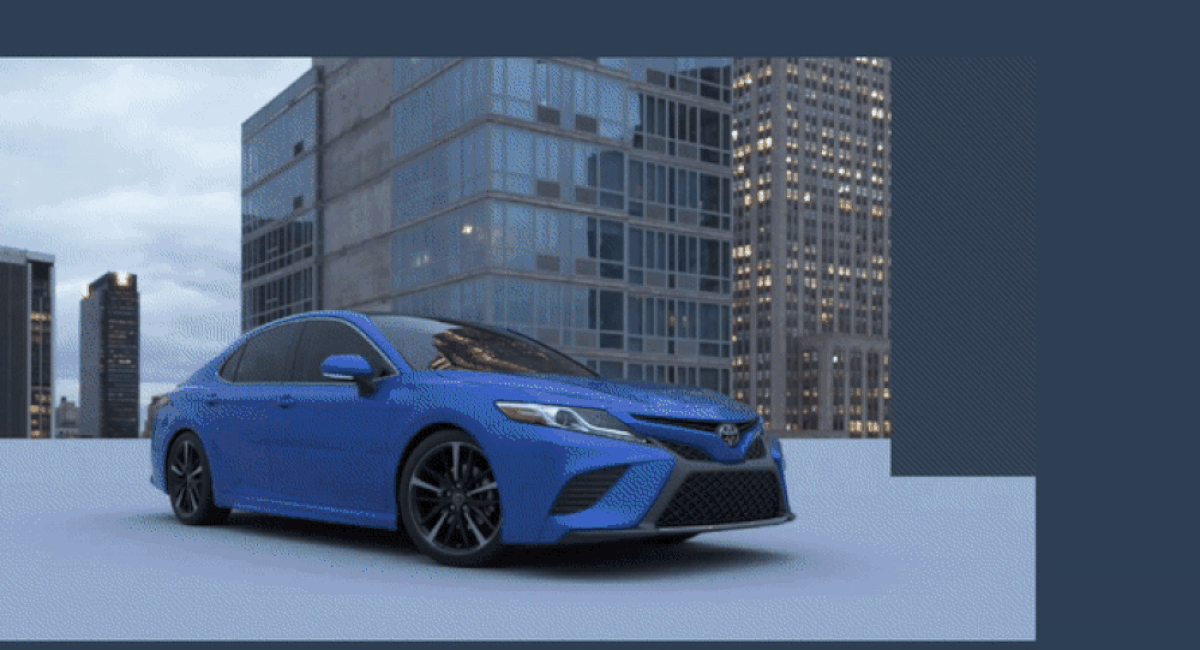 ---
Role Creative Lead / Concept / Storyboard / Execution / CGI Art Direction / Video Editing

For Vehicle Reveal & CGI Content

Date December 2019

Type Full CG imagery
Up Next:
Toyota Camry AWD