Collection of various motion based content to create dynamic engagement with consumers – cinemagraphy, time-lapse, graphic animation, CGI animation, rich content, running footage.
Using still photography timelapse effects to tell our RAV4 family story packing for a day trip of the beautiful Oregon coast.
RAV4 reveal tease with CGI combined with sunset timelapse video background.
Innovative slider effects presented the Adventure RAV4 versus the Urban Hybrid RAV4.
Exterior styling video showing off all the new design of the New RAV4 Hybrid.
Video capturing the the New RAV4 Adventure off-roading at our picture perfect Tillamook Rainforest, Oregon.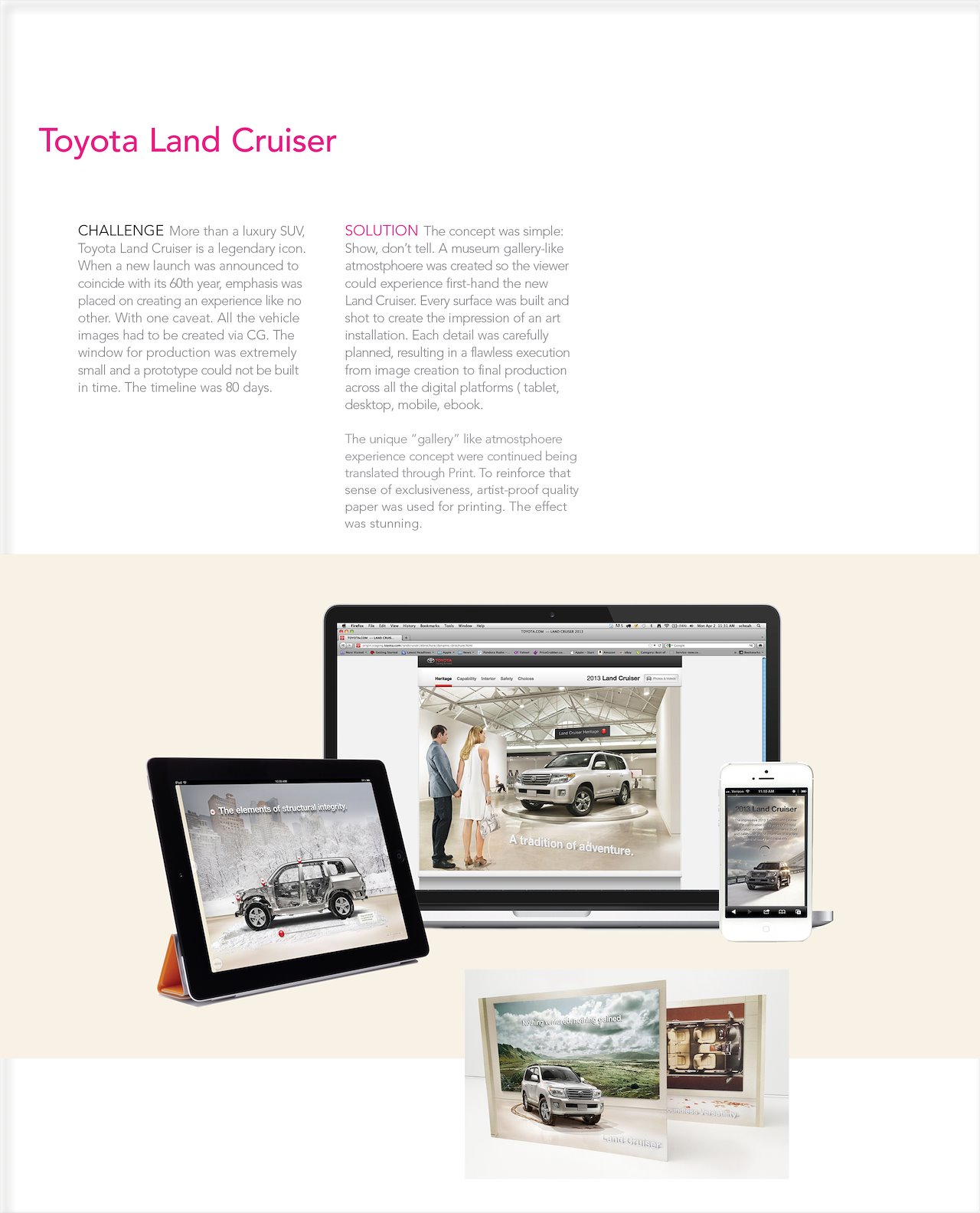 Toyota first Digital Launch celebrating 60 years of the legendary Toyota Land Cruiser. All images were CG because there was no prototype built for this launch.
Toyota.com – 86.
Art Directed CG imagery
---
Role Creative Lead / Concept / Execution / Art Direction / Shoot / Video Editing

For Motion & Animated Content