Toyota Camry AWD
Toyota's "Let's Go Places" campaign is all about enabling, how the different vehicles help their owners make the most out of life. The concept for the Feature Highlight videos was to showcase how the Camry AWD system seamlessly enables our driver navigates through a winter storm in town while also revealing the thrill of driving out on an open country road. It is a story of easy confidence made possible through the new Camry AWD system.
Two distinct locations were carefully scouted – Big Sky, Montana in November with an average temperature of 12F fits perfectly for the snow storm footage and winter vibe. Our summer scenes were set in the L.A. zone with gravel roads and broad vistas.
Long form action performance video with talent, motion graphic and to called out all the new features to the new trim. Special split screen effects were implemented to switch scenes between wet slippery snow condition to dusty gravel road to feature the AWD system.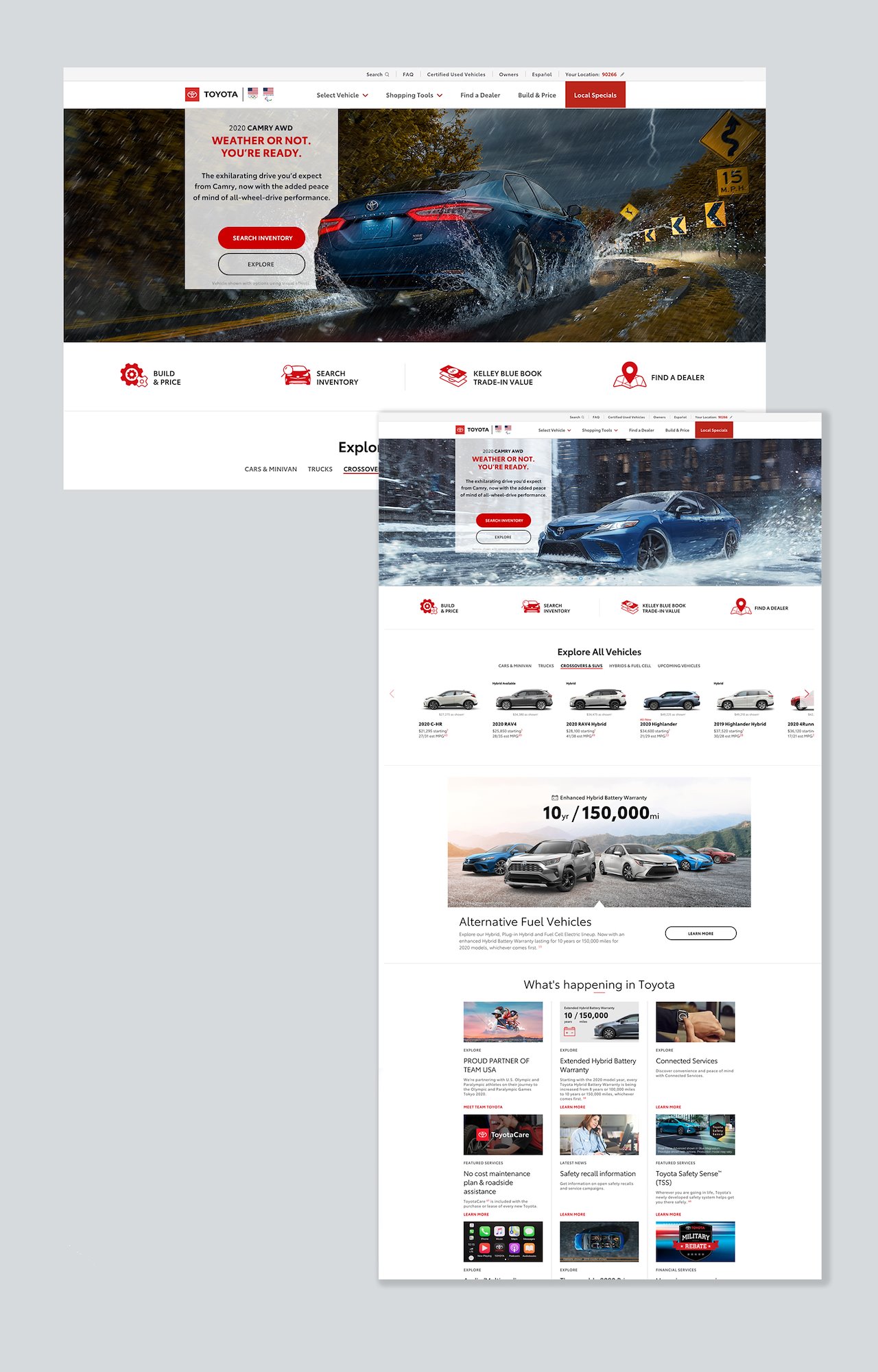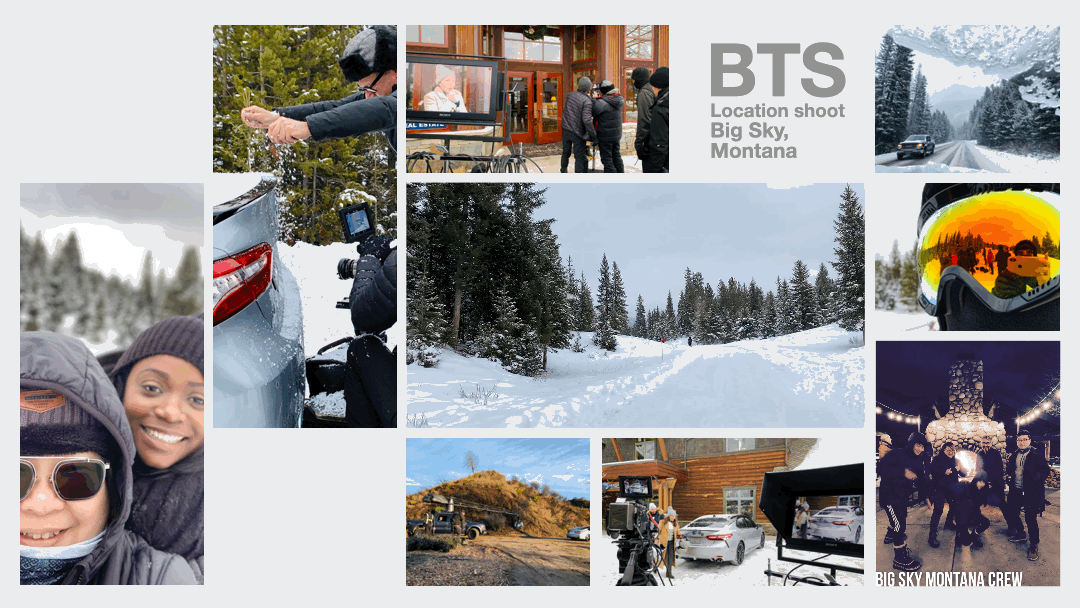 ---
Role Creative Lead / Concept / Script / Storyboard / Execution / Art Direction / Supervise Editing

For Model Launch & FHV

Date March 2020

Type Feature Highlight Videos